A while back, I promised photos from our
new house in TinyTrainTown
... I'm finally catching up.
The house, like the town is.. well.. tiny. But it's perfect for the three of us.
Not even one but two loungerooms, with plenty of room for photos...
And pretty things (like me, obviously) on the wall...
A big, sunny kitchen, newly renovated. Note the awesome cake-cooking oven and the sacred alter of the dishwasher.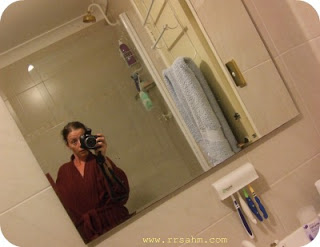 And a tiny but newly renovated bathroom.
Which keeps it's accessories in line with the TrainTown theme.. would you believe these racks are from 100 year old train carriages? True.
The kids bedrooms are also tiny- but sunny and fresh, with built in wardrobes for storage. A huge thank you to
Basement Designs
for the awesome vinyl wall art.
And despite the tininess of the house, the backyard is rather huge- it just keeps going and going and going. The eagle eyed will note some more train memorabilia...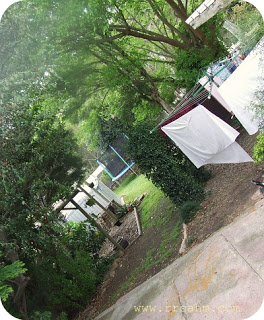 ....which has been, of course, obscured my kids
trampoline
in this photo. But the Hills Hoist clothesline is enough to make me weep with joy.
As is this gorgeous, lilly-filled stump that sits in our backyard. It's going to be the
backdrop for many a product placement
, I'm sure... and haven't you just got that feeling that, if you were five years old again, this would just be the perfect fairy hiding place? Or maybe that's just me...