I tell people I'm not well right now, and it tastes like a lie.
If this was a physical illness (and maybe it should be called just that), I'd tell myself not to push too hard. To be kind to myself. To fill myself up with nourishment, to rest and allow myself time to just sit and be still and heal. For fear of becoming sicker.
There's a nagging voice that tells me this is mind over matter, this is all in my head.
Both those things are true, but not true. The depressive's paradox.
***
I remember Charlie the shrink asking me why I kept it all in, why I pretended I had this all under control, when clearly there was so much still to deal with.
Because I don't want to do it alone, I told him. Because I want someone there to break my fall. Someone to fill in the pieces of my self esteem that I couldn't resurrect myself. 
And now I'm here. The Most Amazing Man is a constant. He holds me when I cry, makes me laugh when I hate myself. And he doesn't stop loving me. Never once threatens to take himself away because the emotional fire of this onslaught is too hot and it burns.
It sucks for him. To have me, but not have me the way I was. The person he met is not the person I am now. The essence of me is still there. It's just that all the strength has left me. I am a wasted wreck of the person I once was. I've found my safe space and I wallow in it, confident that when I breach the surface for air, he will still be there.
And he is. Every time. He supports the threads of our life, so I don't have to. It's not what he signed up for, we both know that. But he never complains, never resents me or the kidlets for it. 
I trust him. I believe him when he says I will get better, and that he will still be here, no matter what.
***
One day at a time. Small things. Tiny goals. Touchstones with which to connect to reality. I shower. I take my meds. Today's goal is writing this blog post. I try to keep myself busy. I pay attention to my thoughts, put up big red Stop signs in my head. Attempt to pinch off horrible thoughts before they spin themselves into a vortex I cannot push back out of.
I try to take control of my mind, one minute at a time.
***
If nothing else, I can do Christmas. The kidlets are so little. They deserve Christmas and all the good fun things that come with it.
It's relatively uncomplicated and the process of buying, wrapping, listing, and caroling has very few horrible memories attached to it.
I mix things up. Occasionally I forget the little white lies that exist to keep Santa a real, believable concept. But the excitement of it, the magical element of the season… that allows me to fool my children with my shoddy, hard-won enthusiasm.
Our Christmas tree is a metaphor for my life right now. It's lopsided, the decorations thrown on haphazardly. But it's there, in all it's symbolic glory.
It's the best I can do right now.
It's enough.
***
Thanks to everyone who left me a comment, or sent me an email. It reminds me that even when I can't bring myself to care very much about me… there are other people who do.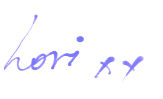 { 18 comments }