Take me away from here for a night… I'll tell you the basics of who I am, but other than that, I can play pretend…


(Pretend I'm OK, pretend I'm just fine. Pretend my life is secular and I need no one. Shut myself off from the screaming five year old in my mind who will, if I allow her to, burst into sobs and beg to be held…. I'm not her, we don't even share the same name. I am separate from myself, separate from my responsibilities, separate from my life… tonight I am a painting of myself, I am a filigreed version of my nightmare… I can't do this for long, it's a heavy mask to wear and it feels as if it will send me insane…. but while I can hold reality at the length of a tight skirt and heels, I will).
Lay me down and make me purr. As a lover I am submissive in a way I never used to be– the effort is yours, the seduction on your part– that is why I am here. I am strength personified, sun rise to sunset, every day I live now in the After… instruct me, make me feel vulnerable and feminine, lush and objectified; and we'll play.
Run your hands down the length of the skin I wear like a coat of steel, remind me it's soft and it can feel sensation as light and pleasant. As a lover I am selfish… I will lay down, smile on my face, and languish in sweeping waves of pleasure for as long as you'll allow me to. I feel no obligation toward the other psychical being I am clasped with– their pleasure is derived from mine or not at all, and I'll admit that, gluttonous.
I will lay for hours in the warmth of touch and anonymity… I'll be a pussy cat stretched out, limbs flayed and vulnerable, stomach warmed by bright morning sunshine and taking warmth greedily; no shadow of guilt, without the slightest inclintative thought of giving any touch, any kiss or caress of my lips, in return.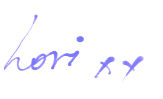 { 17 comments }