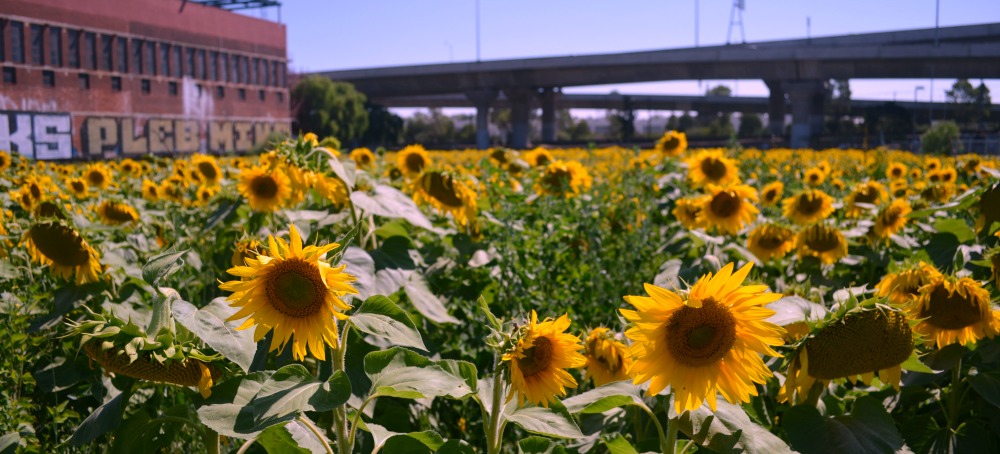 There's an enormous field of sunflowers growing in North Melbourne.

It's breathtaking and glorious. A sprawl of green and yellow in an abandoned urban wasteland. Next to the freeway and the train line. Such a sunny, cheerful contrast to the graffiti and brick wall that lines the otherwise empty block.

The kidlets loved it. The Bump is entranced with flowers taller than she is, that have blooms bigger than her head. Even the Chop- all boy and disdainful of pretty things likes flowers- is quietly awed.
Sunflowers only bloom for three weeks. This won't last long. It's on Alfred Street, North Melbourne, near the corner of Boundary St. I promise you, it's well worth a look. the happy vibes are abundant.
Sunflowers are good for the soul.