A few weeks before I left the TinyTrainHouse, Ambi Pur was nice enough to send me their Ambi Pur Home Transformation Squad for the day. Being slightly scatterbrained as I am, I actually forgot to write it up on my blog until… well… now.
Sorry about that, Ambi Pur. I do realise that whatever point you were trying to make is probably no longer relevant or measurable. But it was pretty damn awesome, so I will tell my readers about it anyway.
It was just like a porno. Only not.
The storyline was about right. Young, bored housewife is surfing Reddit one weekday morning. A trio of male cleaners appear at the door. They are all a bit spunky, dressed in jeans and leather jackets, and white Ambi Pur t–shirts. They present the young housewife with a huge, dazzling bouquet of flowers.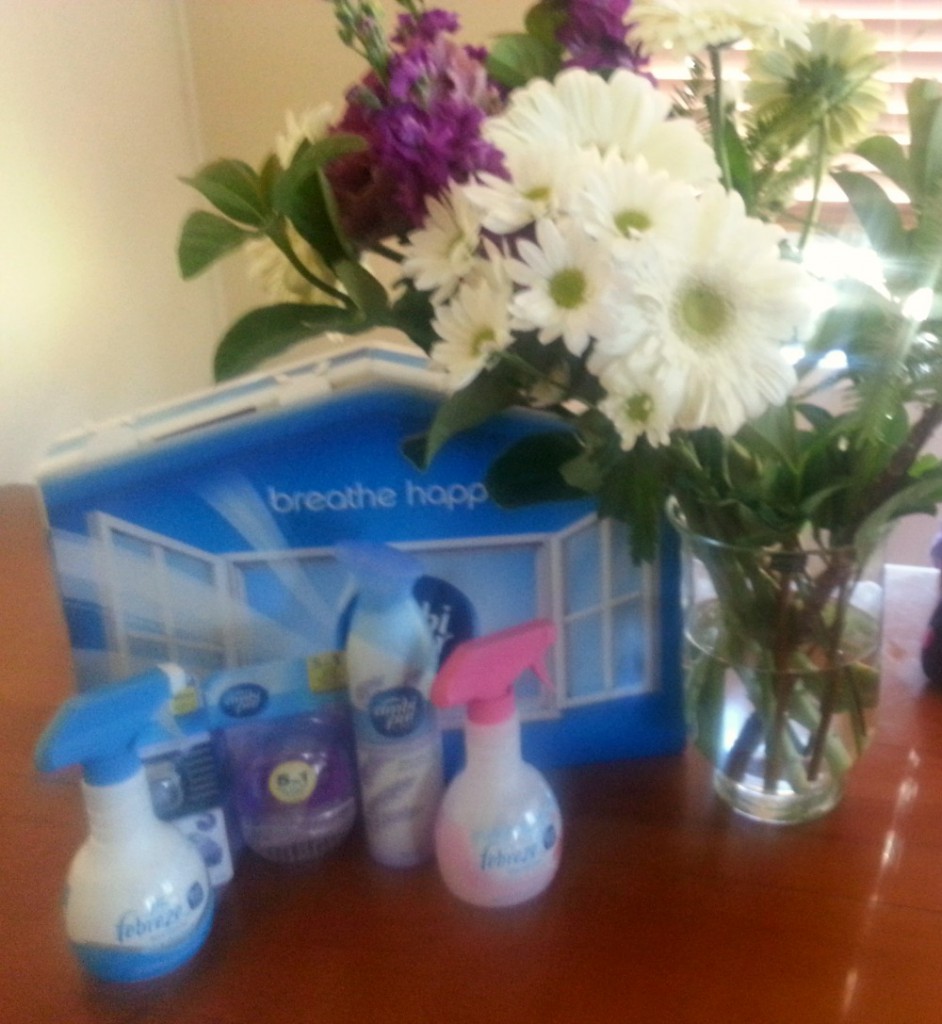 And that's when things get really debaucherous. Using their long, unwieldy hoses and high pressured spray guns, the three men lunge into action…
And proceed to clean the entirety of the bored young woman's house. From top to bottom. And leave it smelling sweet and fresh and delightful.
As I said, just like porn, only not. Alternative pornography,  for time-poor women everywhere. A fantasy come true- three guys, literally cleaning your house (not a euphemism), all day long.